Cherri Briggs
Cherri Briggs, owner and president of EXPLORE INC, spent much of her youth on a remote cattle ranch in Nevada. Perhaps this "wild and free" childhood catalyzed her zest for adventure and respect for indigenous people. After almost twenty years of combing the African continent, from crossing the Bayuda Desert of Sudan to luxuriating in the elegant hotels of Cape Town, she remains committed to offering incomparable African travel experiences to her clients, and continues to personally seek the ultimate in adventure travel for herself. Beyond the love of exploration is a strong commitment to utilizing her travels and her business as a tool for supporting projects which preserve conservation and help local people across the continent.
"For at least half the year we are based in Africa. Part of that time is spent looking for exciting new places for our clients to visit and making sure the old ones are still great. This distinguishes our product from the competition as we are always up to date, and my staff visits Africa every year. I founded EXPLORE as a result of my involvement in conservation of wilderness and preservation of indigenous cultures and have found that giving people an experience that changes their lives can also change the lives of others whose lives may not be as fortunate."
Cherri and her husband have a home in Maun, Botswana, and purchased a large piece of land on the Zambezi River near Zambia's Lower Zambezi National Park, which is being utilized as a base from which to facilitate the training of local people in wildlife conservation, anti-poaching, and other skills that will create employment and discourage poaching. Today, EXPLORE has offices in Colorado, Boston, Botswana and Zambia.
Richard Wilson and Cherri Briggs were married in the Kalahari desert with 60 guests including 15 'bushmen' or San people who performed a trance dance for their wedding. Richard currently acts as the Director of Conservation and Community Projects for Direct Impact Africa, EXPLORE's community action arm. Wilson's love affair with Africa began at the age of 11, when his father moved the family to South Africa from Aberdeen, Scotland. Richard started running a small clothing company in South Africa, which led to the collection and export of traditional African crafts and artworks. When he formed Zambezi Trading Company and started working closely with local artists, Richard became more connected to the people and the sustainability of their villages and cultures.
In 2008, Cherri and Richard formed DIRECT IMPACT AFRICA (DIA), committed to benefiting the lives of local Africans who live in proximity to protected areas. Richard now dedicates much of his time assisting local communities in the Lower Zambezi and other parts of Africa by supporting the efforts of community cooperatives which further conservation initiatives. His latest projects include: sports programs for boys, girls and young adults, new playgrounds for schools, organic fish farms, irrigation for small cooperative farms and medical clinic and school improvement programs.
Cherri was appointed to the Botswana Tourism Organization Board in January 2014 and is the first non-citizen to receive this appointment. In August of 2013, she was appointed as Honorary Consul for the Embassy for the Republic of Zambia to the USA . Cherri is also a member of the Explorer's Club, a meeting point for explorers and scientists worldwide. Her passion for exploration was best exemplified in the expedition she organized and led in 2003, which was the first descent of Mozambique's 450-mile Lugenda River.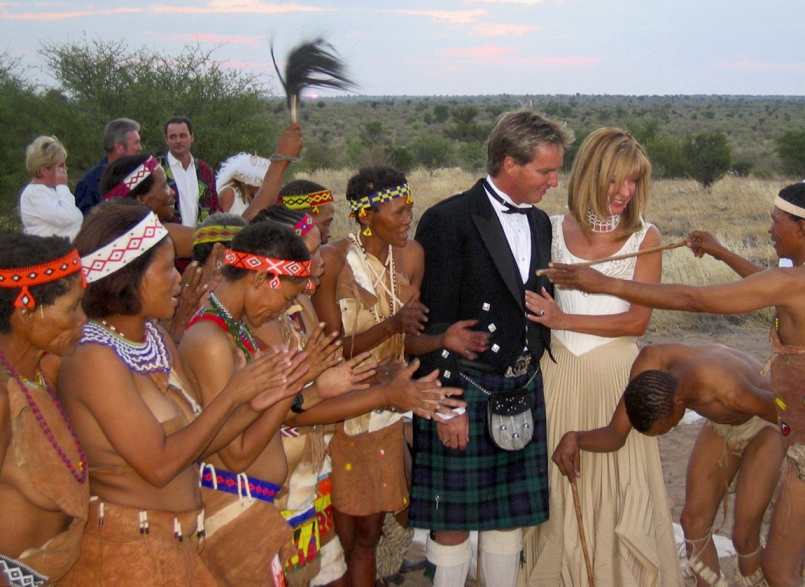 She has guided National Geographic through Sudan, Condé Nast Traveler through Botswana, Outside Magazine through Mozambique, Town and Country through Namibia and CNN down the Zambezi River. Cherri has been the recipient of Condé Nast Traveler's prestigious award "Top Travel Specialist for Southern Africa" annually since 2001, Condé Nast Traveler's "Top Villa Specialist for Africa" each year since 2008, and was honored with Condé Nast Traveler's first award for social responsibility in travel.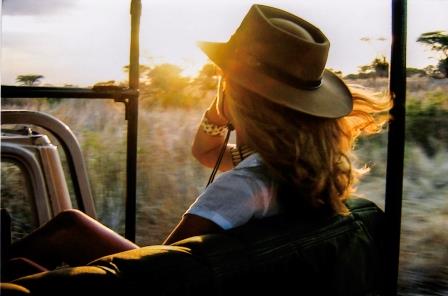 Learn about Cherri & EXPLORE, Inc.
Hear what Richard Story has to say about Cherri Briggs