Cherri Briggs
Owner / Founder
Cherri Briggs founded EXPLORE Inc. in 1992 in order to pursue her interests in conservation and community development. Since that time EXPLORE has become one of the leading African travel companies in the USA and now operates in 18 African countries. Today EXPLORE has offices in Colorado, Boston, Botswana and Zambia. Cherri has been the recipient of Condé Nast Traveler's prestigious award "Top Travel Specialist for Southern Africa" annually since 2001, Condé Nast Traveler's "Top Villa Specialist for Africa" each year since 2008, and was honored with Condé Nast Traveler's first award for social responsibility in travel. Cherri was appointed to the Botswana Tourism Organization Board in January 2014 and is the first non-citizen to receive this appointment. She has also been appointed as Honorary Consul for the Embassy for the Republic of Zambia to the USA in August of 2013.
To learn more about Cherri, click here to view her full profile.
Elizabeth Rand
Vice President of Operations
From nearly the dawn of EXPLORE's existence, Elizabeth has been leading the traveling charge! Her love for Africa sparked as a small girl when she was given a golden stuffed animal lion for Christmas that still sits on her bed today. She has traveled to 13 countries and is driven to explore the rest of the continent – her goal is to make a difference in people's lives. In Jane Goodall's words: "What you do makes a difference, and you have to decide what kind of difference you want to make". To her clients, she is known as a perfectionist with encyclopedic knowledge of the finer details on African travel. Be it to the lux lodges of Botswana or remote mountains of Ethiopia, she never misses a beat, making every client's journey as smooth as silk. Elizabeth's keen intuition and expert knowledge keeps her clients on a short string, continually coming back for more. One of her clients has been to Africa 18 times with EXPLORE! She loves creating 'trips of a lifetime', especially for a third, fourth, or fifteenth time!
Elise Day
Educational Programs Director
Elise joined EXPLORE in 2006, and has been a dynamic force behind EXPLORE's educational programming ever since. As Educational Programs Director, Elise heads up the Boston office, expertly fielding questions from the Road Scholars, Harvard Alumni and other institutional travelers that she works with. Elise's obsession with detail ensures that these highly complex educational programs run without a hitch. Her interest in travel started young with exotic family vacations to far corners of the earth, planting the seed for her international career. She has studied and interned in Paris and Reykjavik and like much of the EXPLORE team, is a serious athlete, amazing skier (and instructor) and outdoor person. When not exploring remote Africa she explores the food and culture scene of Boston.
Katie McDonough
Executive Director of Custom Travel
Gloria Steinem once said, "There's no greater gift than thinking you had some impact on the world, for the better." Katie says the greatest gift she has ever received are the warm smiles, big hugs, and the singing and dancing which welcome her when she returns to the villages of Chiawa in southern Zambia. While Katie spends most of her time designing highly customized, private journeys for her clients at our home office in Colorado, the women in Chiawa are never far from her thoughts and heart. Through her work, Katie focuses on establishing and supporting connections between sustainable tourism practices and community empowerment. The opportunity to have a positive impact manifests in many ways through EXPLORE. Katie's favorite part of her job is working with clients to design their "trip of a lifetime", and knowing that as she does so, she's supporting conservation and community empowerment efforts worldwide.
Grace Donovan
Educational Programs Associate Director
Years ago, Grace stumbled on this quote: "Everywhere you go becomes a part of you." –This was an 'aha' moment for her, realizing that the decision is simply 'to go', changing the way she viewed travel. Now she approaches each adventure as an opportunity to learn about herself and grow as a human being. In her work at EXPLORE, particularly with EXPLORE's Educational Programs, Grace loves spending her time working with others who share a similar travel philosophy: "Open yourself up to the world –the beauty, the nature, the people – and let it change you." Grace finds joy in helping fellow explorers discover the wonders of the world and understand more about themselves.
Ryan Ernstes
Associate Travel Coordinator
Have you ever found yourself halfway through a long hike or outdoor excursion then stopped, panting, to think to yourself, 'What was I thinking this morning?' In Ryan's case she has good reason to wonder, as its likely she just ran 50 miles.. Ryan is not writing the sequel to Into Thin Air anytime soon, but let's just say she doesn't sit on the sidelines. Her latest feat in defying the limits of the human body includes running a 100 mile ultramarathon in the mountains of Colorado and pursuing a summit of the Grand Tetons. On the African continent, she's been known to connect with nature by going for a swim in the Okavango Delta…'what crocodiles?' So if Kilimanjaro is on your bucket list or wading knee deep in the marshes of the Congo Basin sounds like your idea of fun, talk to Ryan!
Liz Fletcher
Associate Travel Coordinator
As Associate Travel Coordinator, Liz supports the EXPLORE team in all aspects of trip development, logistics, and customer service. She enjoys utilizing creative problem solving to find unique solutions to complicated questions. Liz is inspired by Helen Keller's mantra: 'Life is either a daring adventure or nothing', and you will often find her outside – fishing, hiking, camping, horseback riding, skiing, or running. Liz's bucket list includes galloping on horseback through Kenya or Botswana, exploring the ancient churches of Ethiopia, and swimming in the notorious Devil's Pool above Victoria Falls. Her first journey with EXPLORE was a 3 day visit to Doha, Qatar where she found she looked great in scarves and loved sitting in the souq drinking karak tea and listening to the call to prayer.
Johanne Harms
Accounts Director
Johanne Harms joined the EXPLORE team to work in accounts and keeps impeccable track of the highly complex machinations of running a business that operates in 40+ countries in Africa and other destinations around the globe. Born in Montreal, she has always loved travel and been passionate about other cultures. She lived in many places including Tunisia and grew up with kids from all over the world. Going to elementary school with kids from 6 continents gave her a broad view of other cultures and developed a love of diversity and human differences. She believes strongly that education is the answer for future generations of all cultures.
Frankie Janssen
Assistant Travel Coordinator
Frankie Janssen joined the EXPLORE team to assist in all aspects of the trip as a travel coordinator assistant. Frankie's calm, observant nature belies a passion to experience different cultures and readiness for her next adventure. She grew up in Green Bay, WI so you can expect to see her wearing Packer gear on all Football Sundays out of the year. She lived in Spain for 6 months where she developed an addiction to traveling, and hasn't stopped since. When she's not at work, helping craft spectacular adventures for you, Frankie enjoys hiking and camping in the Rockies and hockey.
Toni Telander
In-House Concierge
As EXPLORE's 'in house concierge' Toni is a professional life juggler, managing the travel requirements of many of EXPLORE's clients and helping them make a zillion decisions from whether or not to bungee jump off the Victoria Falls Bridge to which vineyards to visit in the Cape winelands. She also manages a demanding home life. As a wife to a 'small child trapped inside a large man's body' and mother to two amazingly cool, over-active teenagers, she somehow balances work and keeping a happy, healthy home. Her life motto: "The only person you should try to be better than is the person you were yesterday."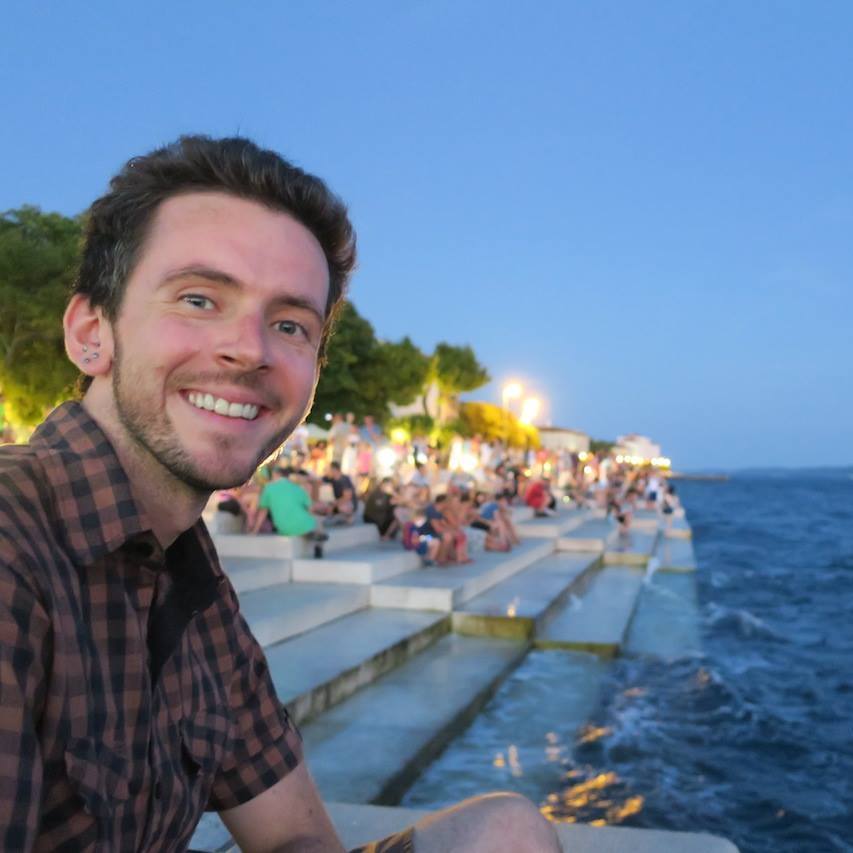 Ryan Thompson
Educational Programs Associate
Growing up in Nigeria, the Democratic Republic of Congo and South Africa, travel has been in Ryan's blood from an early age. As a program manager for EXPLORE'S educational programs, he loves sharing his enthusiasm about travel with his clients, while ensuring all the logistics are taken care of for their bucket-list trips. Ryan believes it's important to understand the impact tourism can have on communities and loves that EXPLORE supports conservation through their sustainable approach to travel. When he's not on new adventures overseas, Ryan loves exploring the coast of New England.
Morgan Toms
Educational Programs Assistant
Morgan left her Colorado home to see what the world had in store for her. Her journey led her to Boston, where she joined EXPLORE as an Educational Programs Assistant. Her interest in educational travel developed in college when she spent a year exploring New Zealand. Morgan has a boundless affection for the outdoors and finding great ways to experience nature. She loves skiing unique peaks, remote trekking and experiencing new parts of the globe. Her excitement for exploration is contagious!
Richard Wilson
Director – Direct Impact Africa
Richard Wilson and Cherri Briggs were married in the Kalahari desert with 60 guests including 15 'bushmen' or San people who performed a trance dance for their wedding. Richard currently acts as the Director of Conservation and Community Projects for Direct Impact Africa, EXPLORE's community action arm. Wilson's love affair with Africa began at the age of 11, when his father moved the family to South Africa from Aberdeen, Scotland. Richard started running a small clothing company in South Africa, which led to the collection and export of traditional African crafts and artworks. When he formed Zambezi Trading Company and started working closely with local artists, Richard became more connected to the people and the sustainability of their villages and cultures. In 2008, Cherri and Richard formed DIRECT IMPACT AFRICA (DIA), committed to benefiting the lives of local Africans who live in proximity to protected areas. Richard now dedicates much of his time assisting local communities in the Lower Zambezi and other parts of Africa by supporting the efforts of community cooperatives which further conservation initiatives. His latest projects include: sports programs for boys, girls and young adults, new playgrounds for schools, organic fish farms, irrigation for small cooperative farms and medical clinic and school improvement programs.
Ngozi Asinga
African Heritage Programs Coordinator
Ngozi is the African Heritage Programs Co-ordinator. Born in Zambia, Ngozi was educated in the US and currently resides in Atlanta with her family. She comes to us with an interesting background, combining strong business skills with those of a professional athlete. Ngozi is excited about using her personal experiences to bridge the gap between the African Diaspora and the African Continent. Ngozi is a Two-Time Olympic Athlete in Track and Field. She was the first woman to represent Zambia at the 1992 Barcelona Olympics and the 1996 Atlanta Games. She was also privileged to be the Zambian Flag Bearer at the 1992 Opening Ceremony. Ngozi holds a Bachelor's degree in Sociology/Anthropology from Principia College in Elsah, Illinois, and an MBA from Samford Univeristy in Birmingham, Alabama. Outside EXPLORE, Ngozi's interests include running, travelling and hiking.