From Condé Nast Traveler editor Wendy Perrin:

"The travel planners collected here represent the best blend of destination knowledge, insider connections, user-friendliness, and value for your dollar that I've found in more than two decades of scrutinizing the travel industry for this magazine. They have all been road-tested by Condé Nast Traveler readers, editors, or both. Of the more than 10,000 travel agents and tour operators who have tried to break onto this list since its inception 12 years ago, only a tiny fraction have made the grade-this year a mere 133 specialists. Getting into this group is, statistically speaking, tougher than getting into Harvard. Staying on it is tougher still: It requires not only an absence of valid reader complaints but also ongoing positive assessments from both readers and editors."
EXPLORE has been selected by Condé Nast Traveler for the past 15 years as a Top Travel Specialist for Africa. View our Awards
We Set the Standard
If your dream is to experience "authentic Africa" in comfort and safety, with award-winning, experienced guides who customize every detail of your adventure with consideration for ethics and conservation, you've come to the right place. For nearly 20 years, EXPLORE Inc. has been the leader in private, custom-designed travel throughout Africa. We handcraft once-in-a-lifetime experiences, from family vacations in luxury villas to low-to-the-ground mobile safaris and traditional-style adventures at little-known camps that capture the heart of Africa.
EXPLORE founder Cherri Briggs lives more than half of each year in Africa—she knows when it will rain and where to be when for the best game viewing—and is committed to wildlife conservation and preserving indigenous cultures. She and her team constantly revisit camps and lodges, discovering the most exciting new accommodations and experiences and collecting the best, most up-to-date intelligence in regions where the quality can shift suddenly. We understand what American travelers want, and how to deliver it. That's why EXPLORE has been chosen to organize trips for National Geographic, the American Museum of Natural History's Discovery Tours, the Smithsonian Institute Travel Program, the Harvard Museum of Natural History travel program and countless CEOs and celebrities, and why EXPLORE has appeared on Conde Nast Traveler's Top 100 Agents list for the past twelve years. Other companies may offer Africa cheaper, but no one knows Africa better.
Crafted Individually for You
While other operators offer off-the-shelf itineraries, EXPLORE only custom-crafts one-of-a-kind safaris for clients looking for the "real Africa." We work in 20 countries throughout the continent and design trips that incorporate the most authentic, exclusive privately owned camps and lodges in pristine wilderness areas, ranging from icons like Singita, Grumeti and Mombo Camp to brand-new camps that we were among the first to discover. Whether you want the ultimate luxury fly-in safari with a private guide to find the Big Five, or an off-the-beaten-path African adventure with unique cultural experiences, we can design it. Our knowledgeable staff is here to help you with every step of the planning process.
Find Luxury in The Wilderness
There's no need to "rough it" on safari. EXPLORE designs once-in-a-lifetime trips that include five-star accommodations, highly personalized service, gourmet meals, spas and stylish modern furnishings. South Africa, a land of remarkable diversity, provides the highest standards, and our South African itineraries give discriminating travelers insider access to world-class game viewing in the Sabi Sand, Kruger National Park and other incredible reserves, as well as chic Cape Town, the Garden Route and everything in between. But we also know diverse enclaves of luxury in more far-flung locales, such as Mfuwe Lodge in Zambia, Tongabezi near Victoria Falls and Ol Donyo Lodge in Kenya.
On the other hand, if you are looking for true adventure and a raw wilderness experience, we are happy to provide you with an African adventure that will stretch your boundaries.
Create Your Own Private Experience
Until a few years ago, there were very few good private lodging options in Africa. That's changed, and now more and more villas, camps and lodges can be exclusively booked. EXPLORE crafts villa vacations that give you a dedicated army of attendants—private butler, chef, ranger, and guide, all hand-selected based on your needs and desires—and an exclusive experience far from the pith-helmeted crowds.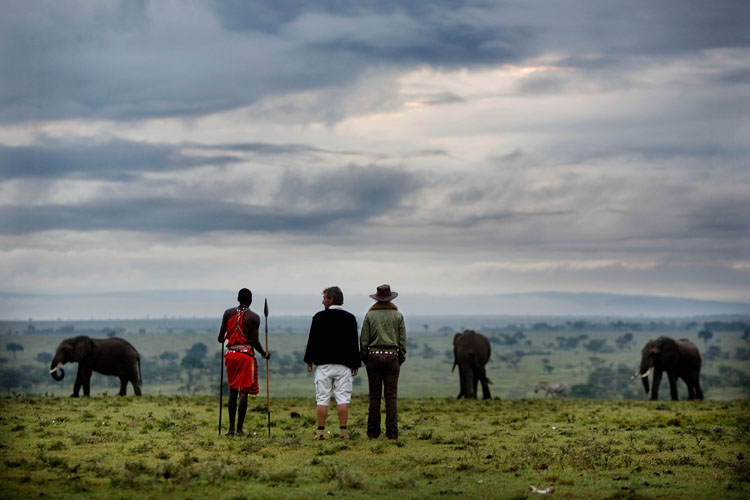 Contact us today to customize your own private African adventure!