Jul 3, 2013
If you love sand, this is your spot!
Pat Spector, a seasoned EXPLORE traveler, captured these stunning photos of the Sossusvlei dunes in Namibia a few weeks ago. Pat commented that "the Deadvlei next to Sossusvlei is an incredible sight with the over 900 year old remains of camelthorn trees. Seeing it at sunrise captures the vibrant color of the dunes and the reflection of the sky on the grey-white vlei that is in shadow."
If Namibia, has never cross your mind for your next travel destination you may want to add it to your bucket list. The famous red dunes of Sossusvlei are a sight to behold as the sun rises in the sky and the vibrant reds, oranges and striking splatters of blue play across the surface creating a kaleidoscope of color. For 80 million years these tiny particles of sane have been blown around the vast landscape and become smaller every year. The ultra fine texture of the sand particles makes for the dramatic razor edges of the top of the dunes and creates spectacular and dramatic photos.
Take it from Pat, the incredible Sossusvlei needs to be witnessed in person to be truly appreciated. Pat and his wife Lorraine have traveled several times with EXPLORE and you can see more fabulous images by taking a peek at Pat's website. We especially recommend his Victoria Falls & African Landscapes album!
Kudos to EXPLORE from Pat & Lorraine: The special service provided by EXPLORE on our trip was priceless as we are avid photographers. Having a private vehicle and top guides were the very most valuable part of the trip and the in-depth experience and understanding we gained from top experts about conservation was incredible. We felt honored with this amazing treatment!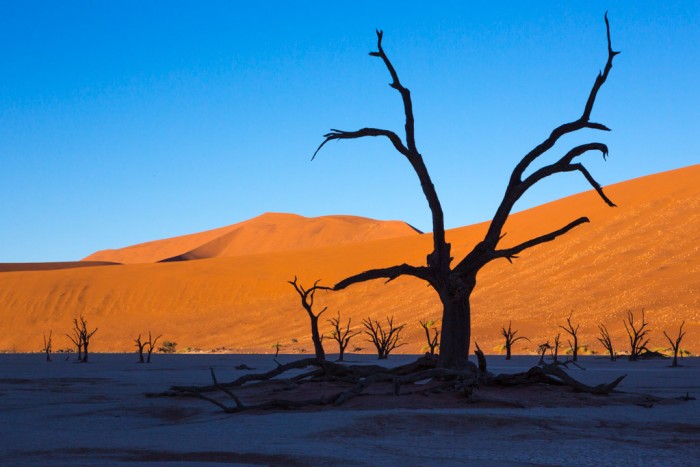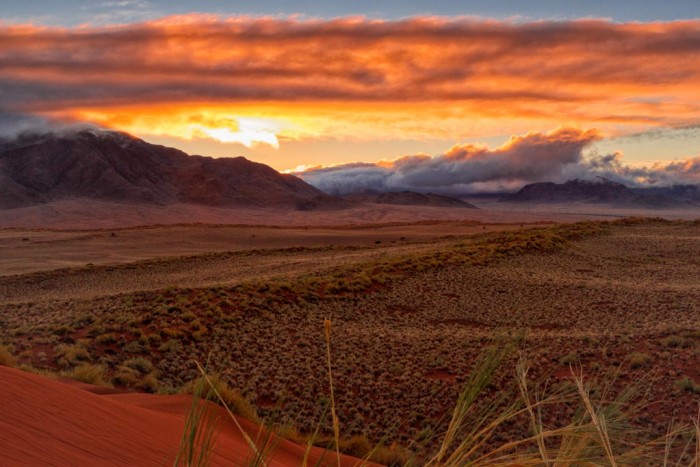 ---