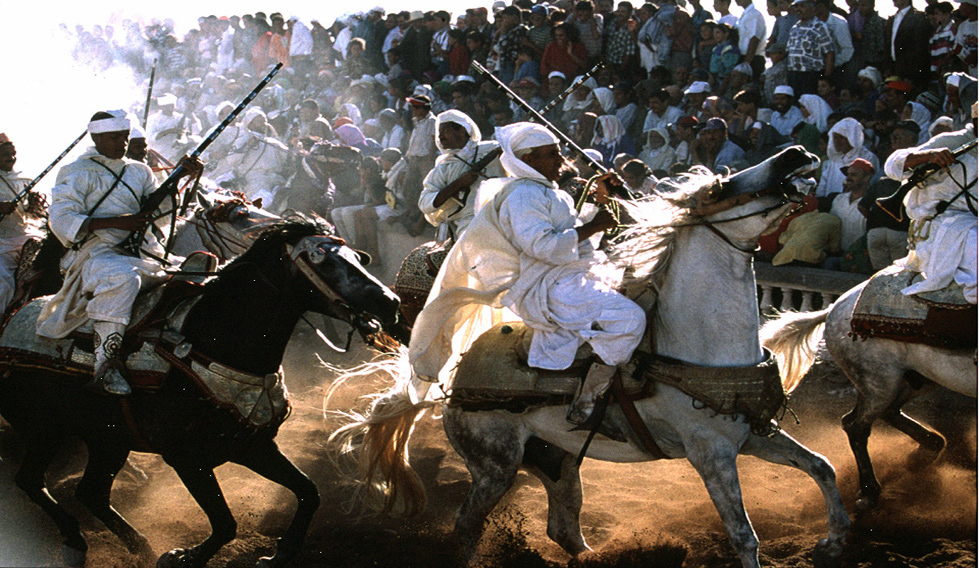 EXPLORE founder Cherri Briggs has worked intimately with many indigenous cultures in Africa from the Tuareg of the Sahara to the San (or 'Bushmen') of the Kalahari. We can hand craft a trip for you to visit one or more of many of the indigenous peoples of Africa. Our special knowledge includes the ancient kingdoms of Cameroon where we can introduce you to Kings and Queens of ancient dynasties to the Berber of the Atlas Mountains in Morocco, the Ba'ayka (pygmies) of Central Africa, many of the nomadic tribes of the sahara, or Namibia's Himba people. We avoid all 'canned' or inauthentic experiences with local people and assure you of a genuine interaction based on respect and genuine exchange of knowledge.
"Cherri Briggs has been working with First Peoples Worldwide for well over a decade and contributed her time to helping indigenous people plan how to effectively utilize their natural resources through tourism as a means of development, without compromising their cultural values. Cherri has helped us in Alaska with the Inuit Nation and introduced us to Aboriginal Australia and the San people of the Kalahari in Botswana. Her respect and commitment to indigenous people is admirable and something rarely seen in tourism. You can be sure that if you travel with EXPLORE due respect and adequate contribution is being made to local people." Rebecca Adamson, First Peoples Worldwide
The Splendor of Morocco: From Souk to Sahara
Day 1 MARRAKESH
Upon arrival into Marrakech this morning you are met by your guide and transferred to your riad (traditional Moroccan house or palace with an interior garden). Marrakech, the "red city," is framed by its own wall and the High Atlas Mountains. It is considered a city of gardens rich in history and cultural heritage with many interesting sites.
Days 2-3 MARRAKESH
View the wonderful medina (also protected by UNESCO) with its colorful souks and Djemaa El Fna Square. The center of the marketplace is filled with snake charmers, storytellers and acrobats during the day and in the evening transforms into a vivid carnival of musicians, clowns and street entertainers/vendors. Visit the Saadian Tombs which lay half- ruined and half-forgotten from the beginning of the last century.
Days 4-5 IMLIL / HIGH ATLAS MOUNTAINS
Drive to Imlil on the morning of Day 4 and the beautifully refurbished Kasbah located at the foot of Morocco's highest mountain, Mt. Toubkal, in the picturesque village of Imlil. The Moroccan High Atlas is a paradise, offering an incredible variety of scenery, climate and terrain at any time of year. Mt. Toubkal (aka, Jebel Toubkal) is the highest summit in North Africa.
Day 6 OUARZAZATE / SKOURA
Depart this morning toward Ouarzazate which during the 1980s became a boom town by movie makers from America and Europe who continue to use it as a site for filmmaking. On the way you visit the Kasbah of Ait Benhaddou, one of the most memorable sites of the arid south. This castle is protected by UNESCO as being one of the world's cultural treasures. Ait Benhaddou is often used as a backdrop for fashion articles and films – segments of Lawrence of Arabia and Gladiator were filmed here.
Day 7 RISSANI
Drive through the dramatic Valley of the Dades, the harshest and most desolate of the southern valleys. The route from Skoura demonstrates why this route is named "the Trail of a thousand Kasbahs". For over 40 miles we pass hundreds of ancient kasbahs, evidence that this was a very busy part of the ancient salt and gold trade route from Timbuktu.
Day 8 ERFOUD
This morning you set out on a special tour to explore a great oasis. This is the beginning of a big desert plateau also known as the Tafilelt Oasis which was undoubtedly the cradle of the Alaouite Dynasty in the 17th century. Dinner and overnight at a charming four-star establishment built in old kasbah style.
Day 9 FEZ
Continue on toward Fez, driving through the magnificent and dramatic cedar forests of the Middle Atlas Mountains which are unique to Morocco. They shelter several troops of Barbary apes, which is one of the most impressive of the wild mammals of Morocco. After lunch you may stop to explore the delightful city of Ifrane, the little Swiss-like town before arriving into Fez.
Days 10-11 FEZ
Fez has long been recognized as Morocco's intellectual and spiritual nerve center. More than any other city in Morocco, it seems to exist suspended in time somewhere between the Middle Ages and the modern world. In fact it is renowned as one of the best preserved medieval cities in the world.
Day 12 DEPART Drive to the airport to board an early morning flight to Casablanca. Day room optional. Connect in Casablanca with your international flight home.
Note: This is just an example of custom itineraries that we can design for you. For additional itinerary options, please contact us.
Click here to visit our Ethiopia page, another way to experience of Ancient Cultures…